Nissan NV200 is equipped with safety features designed to help prevent accidents and minimise the damage if anything goes wrong.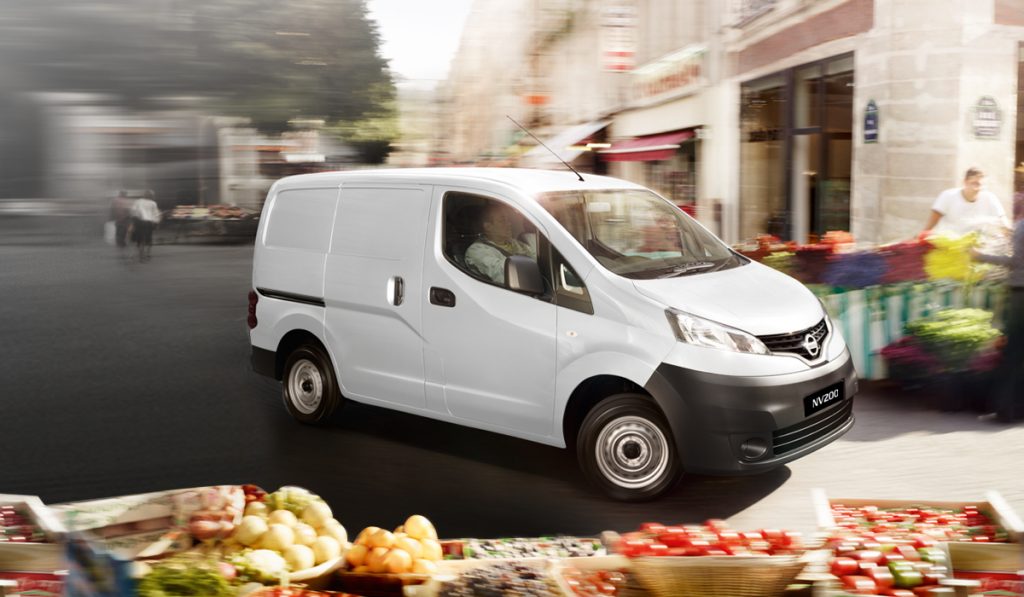 Headlamps
Large, bright headlamps employ transparent lenses to enhance light distribution for improved night time visibility and easier driving.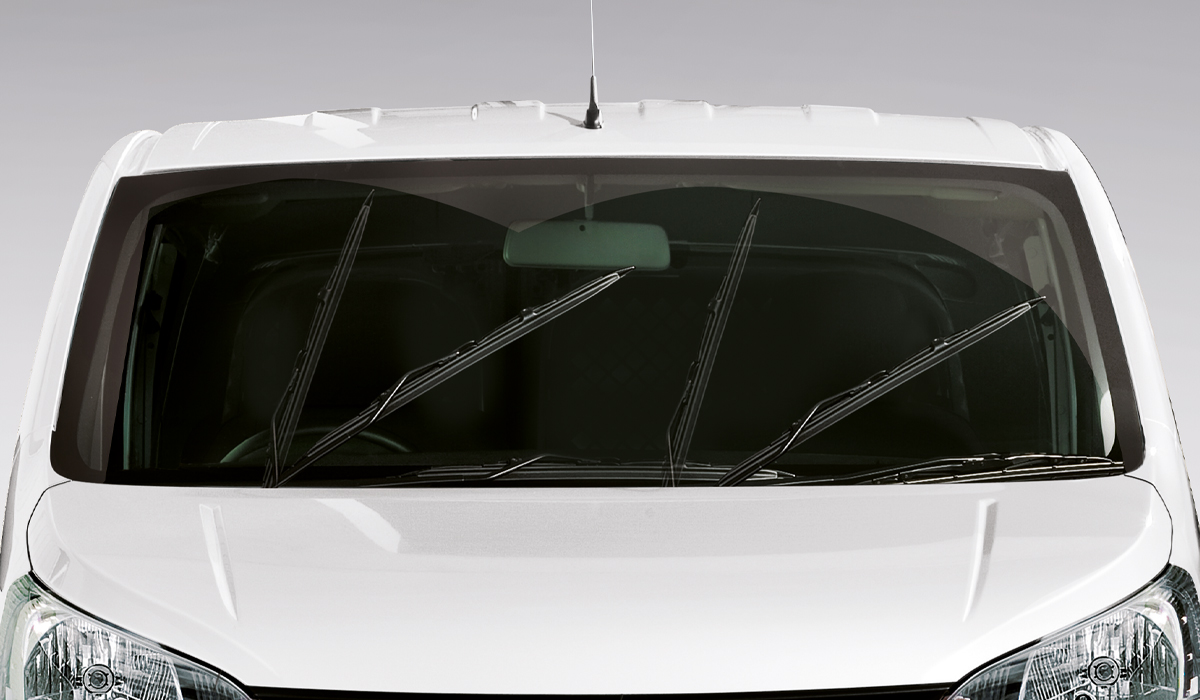 Speed-sensing Intermittent Windshield Wipers
Operation varies depending on the vehicle speed when it is on intermittent mode.
Control Of The Nv200 Is Managed By Three Significant Braking Technologies Within The Car
Electronic Brake Force Distribution (EBD) enhances the braking effectiveness by applying additional brake force depending on the load of the vehicles.

Brake Assist (BA) supplies additional stopping power in the case of emergency braking.

Anti-lock Braking System (ABS) maintains the directional control of the vehicle by preventing wheel lockup.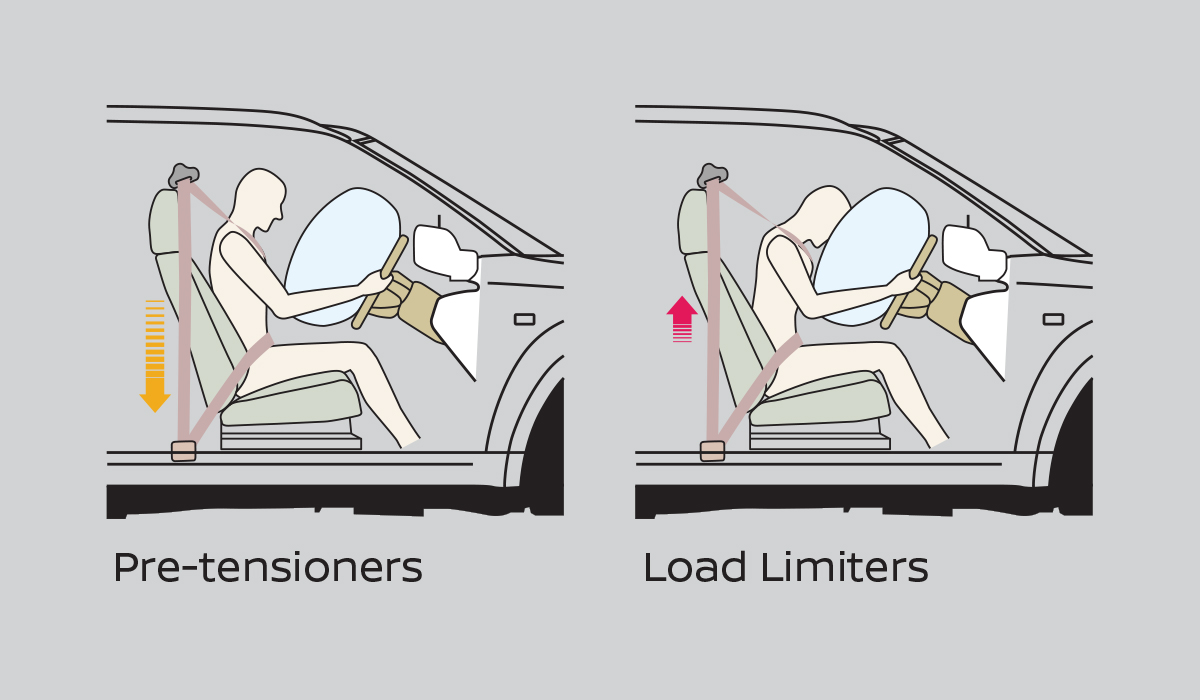 Pre-tensioner Seatbelts
The seatbelts are equipped with pre-tensioners, which take up slack for faster restraints, and load limiters, which limit the deceleration force felt by the occupant.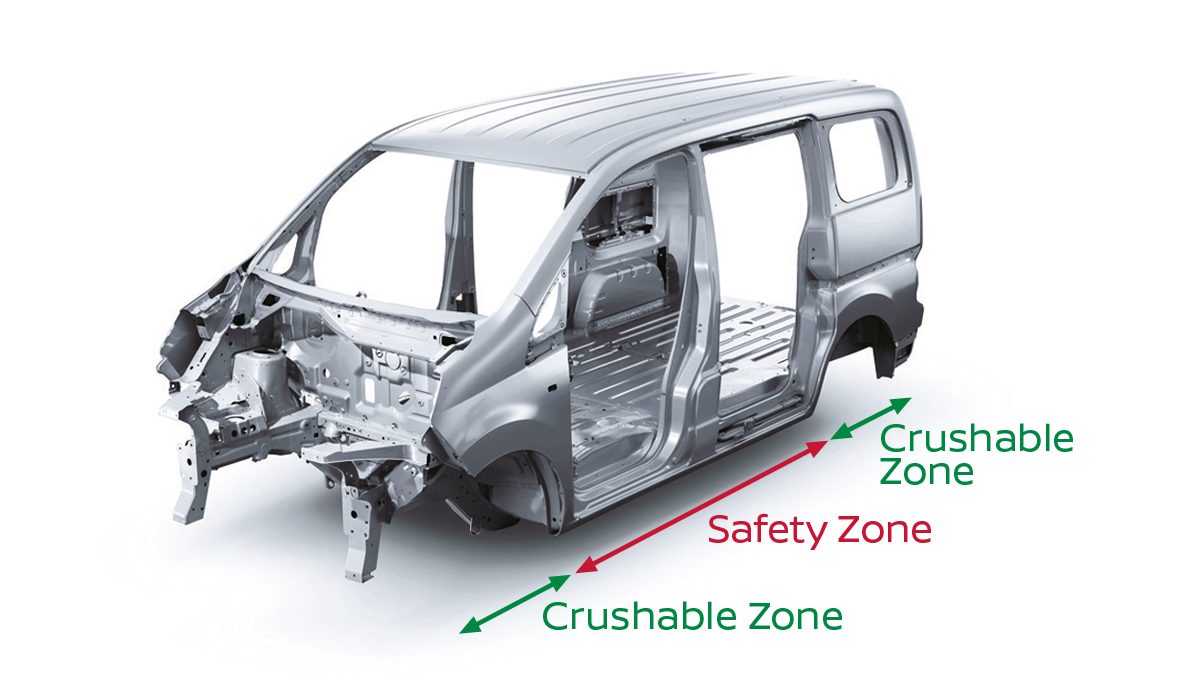 Zone Body Construction
The NV200 is designed to handle the demands of hard work. On the outside, its rigid central structure are effective energy absorbing zones that dissipate impact forces and safety zone acts as a protective shell around vehicle occupants via a high strength cabin. The monocoque body also offers greater rigidity for exceptional on the road holding and promises immediate responsive control minus delayed reactions.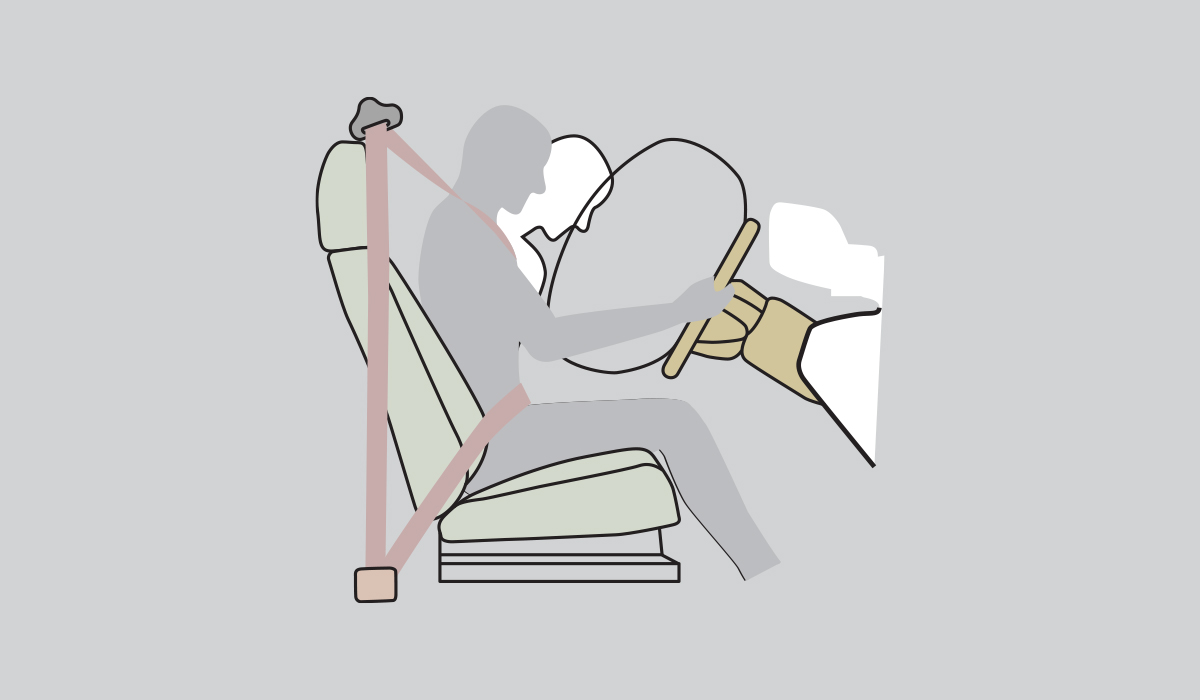 SRS Airbag
SRS Airbag deploys automatically in the event of severe frontal impact to minimize the risk of injury to the driver.
NV200's cabin is much more than a comfortable workplace. It's also a highly organized mobile office.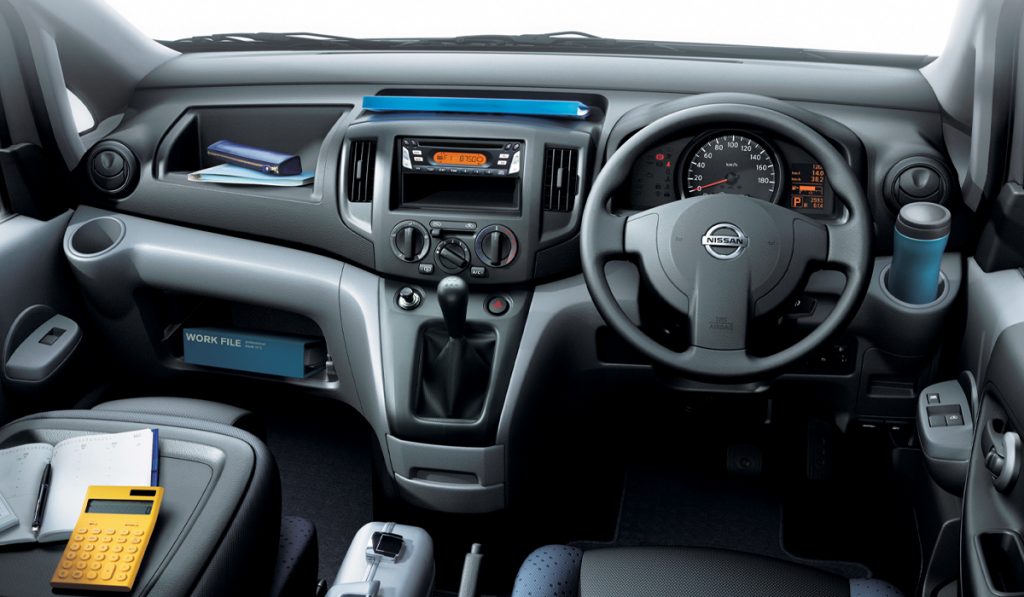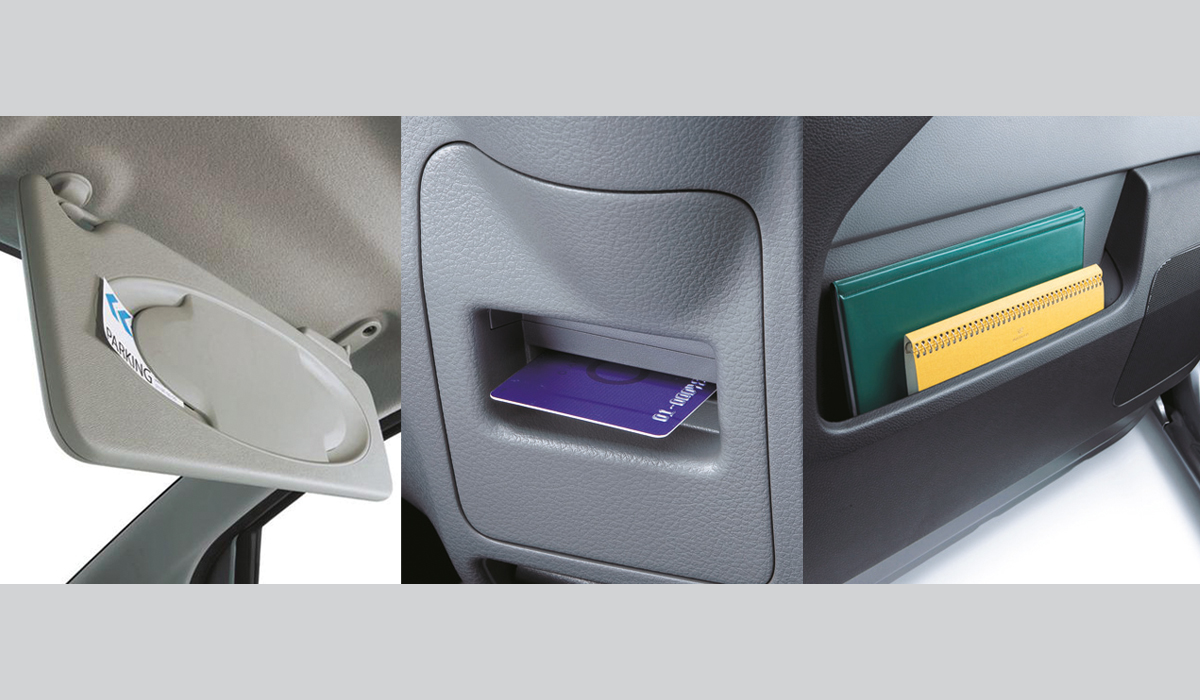 Smart And Convenient
It is easy to work and relax in the NV200. Its smart interior has multiple storage spaces to keep your everyday work items. This includes a centre upper tray and glove box, storage trays between the front seats, holders for drinks between seats and dashboard, large door pockets and concealed storage under the driver seat and centre console.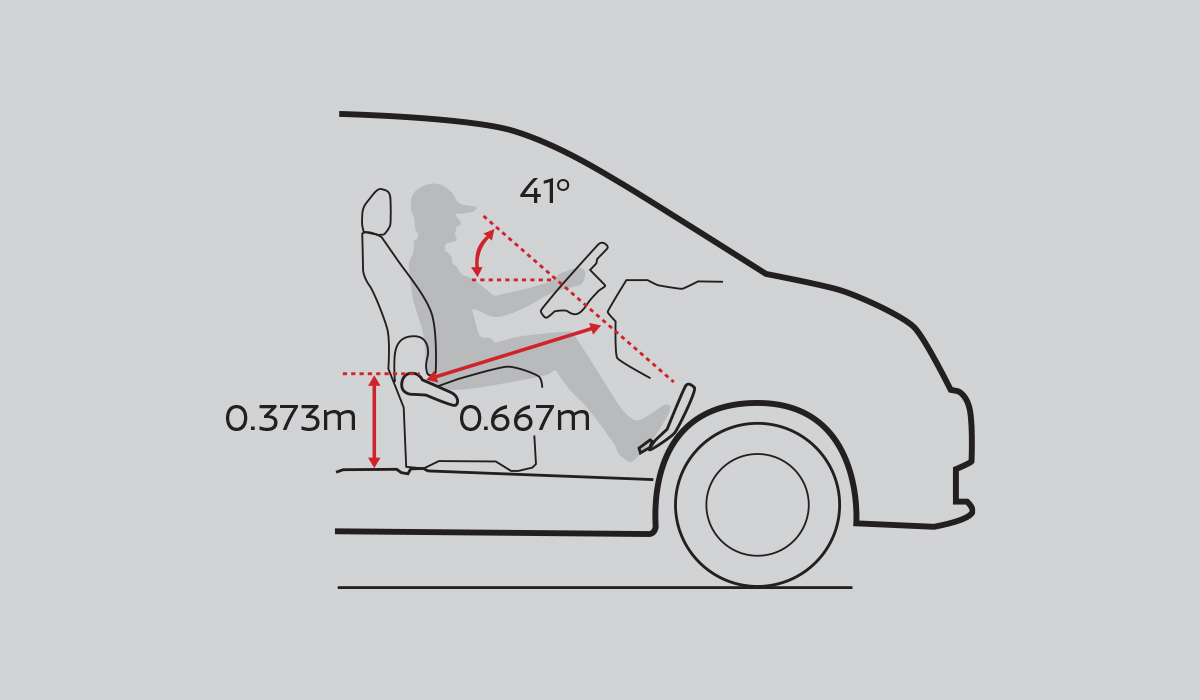 Seat Dynamics
The NV200 features a reclinable and slidable driver seat for a more comfortable driving position. Excellent visibility from high seating position allows you to see further ahead while the instrument on the dashboard is angled towards the driver providing clear information with just a quick glance.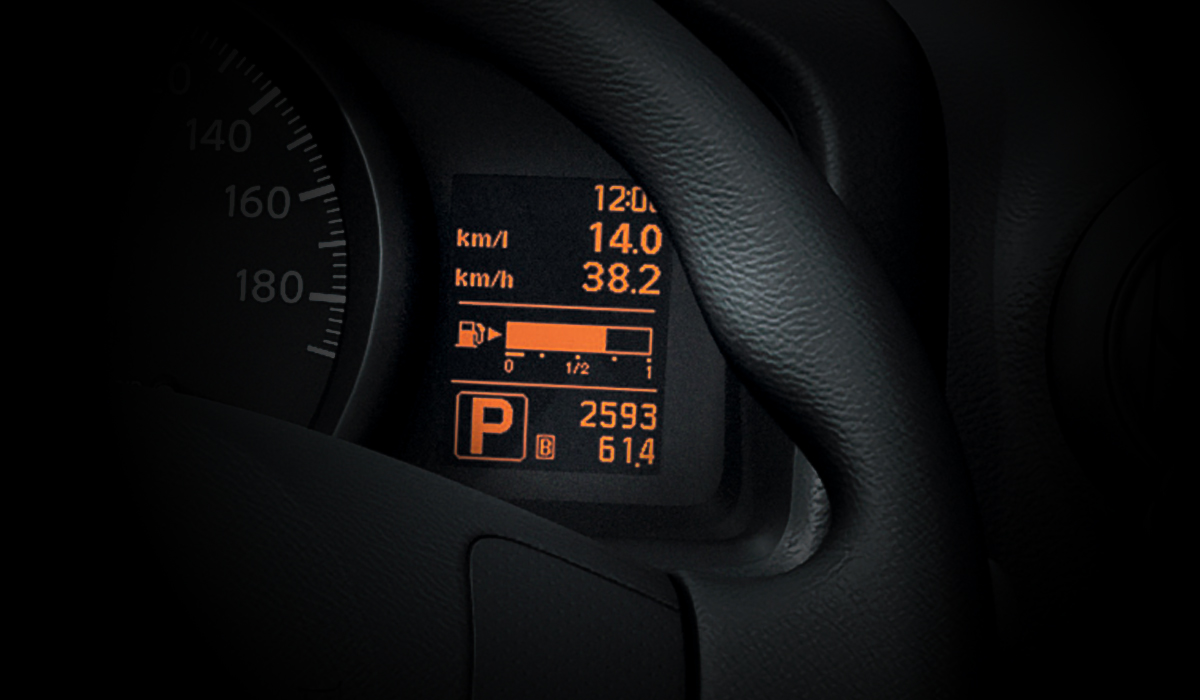 High-tech Display
The highly legible Multi-function Meter provides all the information required to help you drive economically. It displays engine revs, fuel consumption, upshift indication and available range.