INNOVATION TO DRIVE YOUR BUSINESS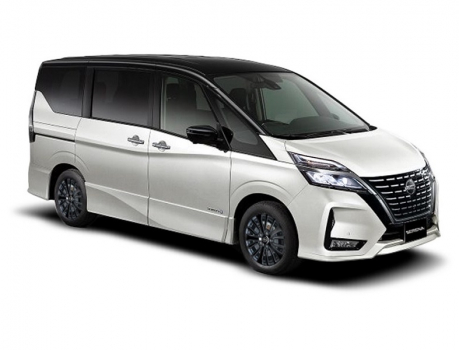 NEW NISSAN SERENA
WITH 360° SAFETY SHIELD

NISSAN NAVARA
RUGGED, STYLISH, SMART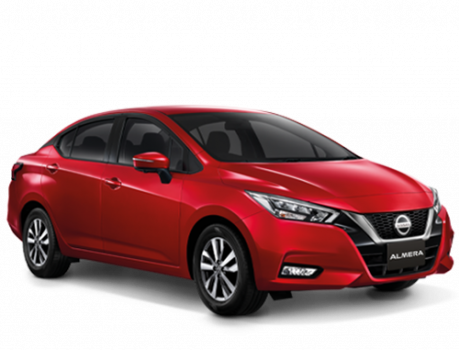 NISSAN ALMERA
TURBO TORQUE, TECH ADVANCED SEDAN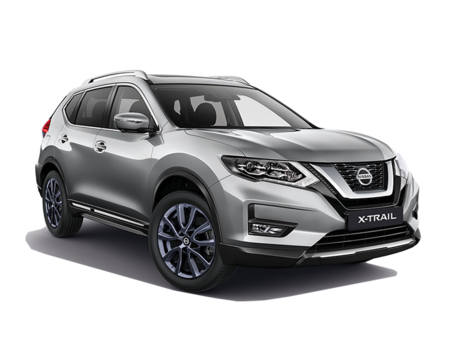 NISSAN X-TRAIL
2WD 4WD SUV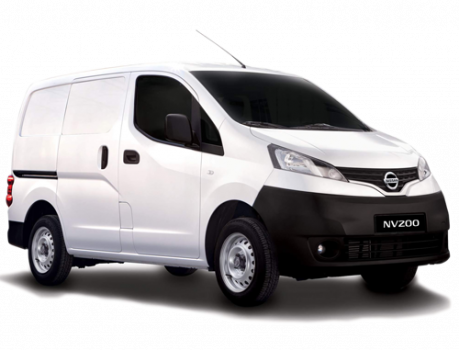 NISSAN NV200
CARGO VAN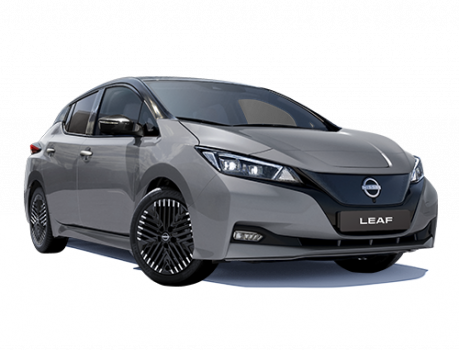 NEW NISSAN LEAF
100% ELECTRIC. 0% WORRY
DEDICATED CORPORATE SALES TEAM
No matter what business you are in, we have the perfect vehicle for your fleet.
EDARAN TAN CHONG MOTOR and our dedicated Corporate Sales team can tailor high quality fleet management solutions to maximize your business effectiveness and deliver cost savings to your esteemed organization.
Whether they are for outright purchase,  leasing, rental business, or from small businesses to multinational companies and government agencies, you can be rest assured that we can provide you with a range of Nissan vehicles packed with the latest technology, safety & style.
Furthermore, with our highly trained service teams from over 60 Aftersales Service Centres across Malaysia, you can expect the reliability and assistance you deserve, which will help retain your Nissan's performance to the optimum for years to come.
Owning a Nissan fleet comes with its own unique set of advantages and an unmatched commitment to service.
Fleet Solutions
A wide selection of passenger vehicles, pickups, cargo vans, as well as fabrication of light commercial vehicles eg. Security Van, Utility Van, Logistic, Pest Control, Tourist Bus, School Bus, Emergency Response Team (ERT) Car and many more can be customised for your individual needs.
Vehicle Leasing (Subscription Plan)
Say bye to long term commitment, depreciation concern, high downpayment and other ownership costs.  Pay only for the portion of the vehicle's life you use with our flexible operating lease and finance lease.
Aftersales Fleet Care+
Enjoy worry-free driving with over 60 service networks nationwide and aftersales solutions, such as priority service, 24-hour roadside assistance, and corporate privileges will help you enjoy greater peace of mind.
Flexible Financing Solutions
We take the complexity away by finding the right funding solution to suit your unique business requirements. Flexible hire purchase financing packages are through our financial partners to match any size of budget or company, helping you finance your business vehicles in a way that's right for you.
Vehicle Disposal
We offer an auction platform as a transparent, accountable, hassle-free disposal solution so that you are always maximising the value loads to your company.
Dedicated National and Regional Fleet Managers
Client-oriented, innovative, and experienced team dedicated to finding the right services and solutions for your fleet in your respective state i.e. Selangor, Penang, Johor, Pahang, Sabah &  Sarawak.
MAKES OWNING A NISSAN AS ENJOYABLE, SIMPLE AND HASSLE FREE AS POSSIBLE
Qualified Fleet customers has the opportunity to test drive a range of vehicles available nationwide via the Vehicle Evaluation Programme.
Access to Nissan exclusive preview during new model launch events as well as exciting and educational drive, and motoring lifestyle events.
Exclusive discounts on labour cost, genuine Nissan parts & accessories.  Furthermore, you get to enjoy 30 days credit terms for Aftersales services.  Online payments are also accepted.
Nationwide vehicles deliveries and aftersales services are available through our extensive Nissan sales (over 75 outlets) and aftersales network (over 60 outlets) so that you could make your purchase deal in Kuala Lumpur and have your vehicles delivered to Penang or even Kota Kinabalu.
Nissan Roadside Assistance covers a range of services, ensuring you stay mobile with minimum inconvenience, regardless of who is driving as long as they have your authorisation and a valid driving licence.
EXPLORE THE FULL LINE OF VEHICLES FROM NISSAN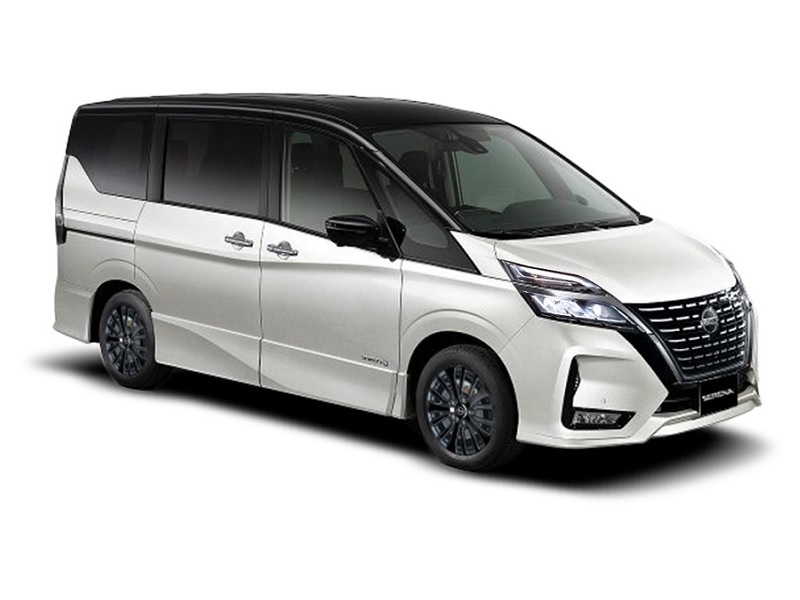 Starting from RM 165,888.00*
(2.0L PREMIUM HIGHWAY STAR PACKAGE)
Premium Design


Combination Leather Seats (Premium Quilted Nappa Leather)
Premium 9 Inch Advanced Touchscreen Infotainment with AppleCarPlay™ and Android Auto™
New  Dark Grey Two-Tone Interior with Flat Bottom Leather Steering Wheel

Thoughtful Conveniences


Dual Back Door
Hands-free Dual Power Sliding Door
7-USB Ports

Smart 360° Safety Shield


Intelligent Predictive Forward Collision Warning and Intelligent Forward Emergency Braking
Intelligent Around View Monitor with Moving Object Detection
Blind Spot Warning
Lane Departure Warning
Rear Cross Traffic Alert
Intelligent Driver Alertness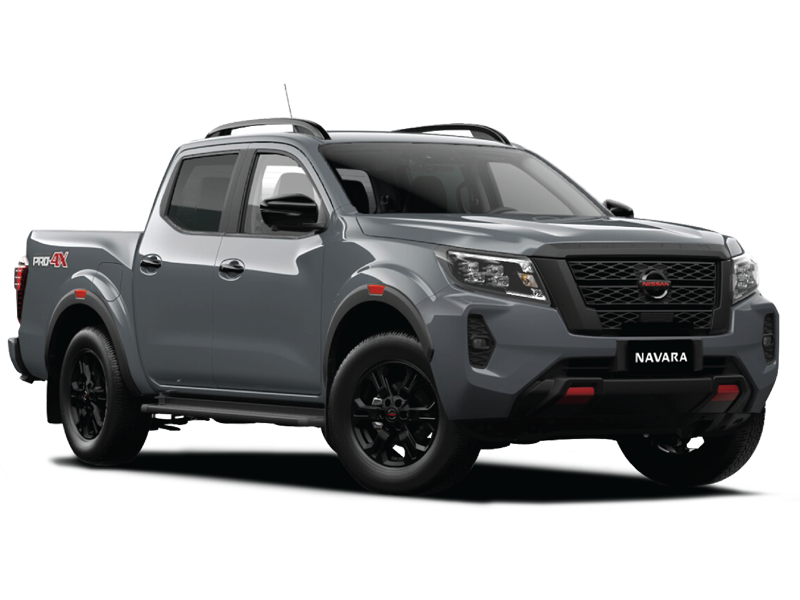 STARTING FROM RM 154,800.00*
(2.5L TURBO 4WD PRO-4X)
Legendary Power and Reliability


190ps Horsepower/ 450Nm Torque
Fuel efficiency (R101) 8.4L / 100km (Driving range of 950km in one full 80-litre tank)
7-Speed Auto Transmission with Manual Mode
Rear Multi-Link Suspension with Dual-rate Coil Springs
1.1 Tonne Payload

Advance Safety and Driver Assist Tech


Intelligent Around View Monitor with Off-road Mode
Intelligent Predictive Forward Collision Warning and Emergency Braking
Blind Spot Warning

Radically Redesigned – Exterior & Interior


Utility Track Channel System
Zero-Gravity Inspired Leather Front Seats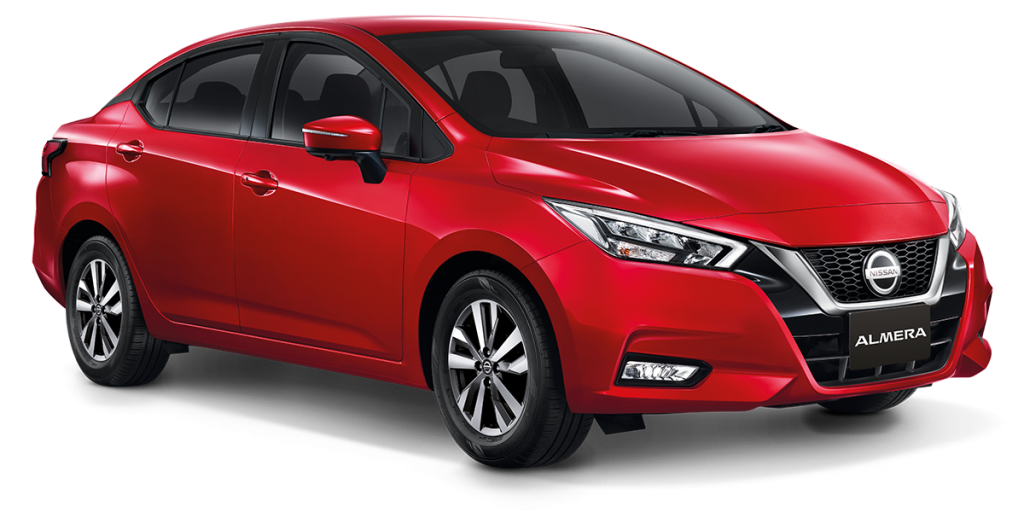 STARTING FROM RM 83,888.00*
(1.0L TURBO VL)
Amazing Turbo Torque, Remarkable Fuel Efficiency


All-New 1.0L Turbo Engine
High torque of 152Nm at a low 2,400 to 4,000 rpm
18.4km/L (NEDC R101 test mode) or 5.4L/100km fuel efficiency (up to 650km in 1 full tank)

Advanced Driver Assistance System that look out for you


Intelligent Forward Collision Warning
Intelligent Forward Emergency Braking
Intelligent Around View Monitor

Premium Interior, Modern Conveniences


Full Colour 7" Semi Digital Display
8" Advance Touchscreen Display Audio with Apple CarPlay™
60:40 Split Fold-Down Rear Seats
STARTING FROM RM 138,888.00*
(2.0L 2WD)
Advanced Safety Technologies when you needed it most


Intelligent Forward Collision Warning
Intelligent Forward Emergency Braking
Lane Departure Warning
Intelligent Around View Monitor

Outstanding Driving Performance


2.5L 4WD (171ps | 233Nm)
2.0L 2WD HYBRID (144ps | 200Nm + Electric Motor 41ps | 160Nm
2.0L 2WD (144ps | 200Nm)

Excellent Fuel Efficiency


13.4 km/L (ECE R101 test mode) @ RM0.16/km***Note: selected variants only.
**Based on RON95 @ RM2.08/L for 2.0L variant.
NISSAN NV200 SEMI PANEL VAN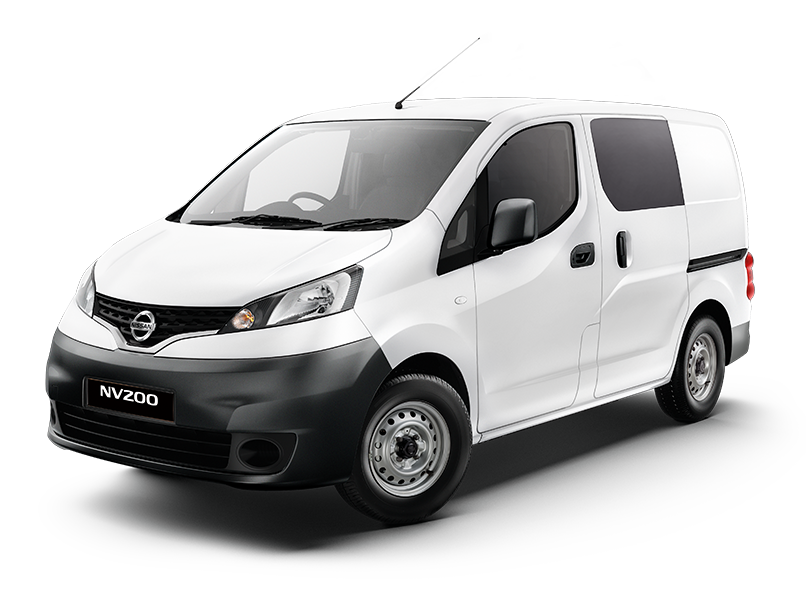 STARTING FROM RM 85,888.00*
(1.6L)
Seating Capacity

Outstanding Space and Convenience


Cargo area up to 2.33m3
Flexible second row foldaway back seats, sliding doors on both sides

Excellent Fuel Efficiency


14.0km/L (Japan 10-15 test mode)@ RM0.15/km*

*Based on RON95 @ RM2.08/L8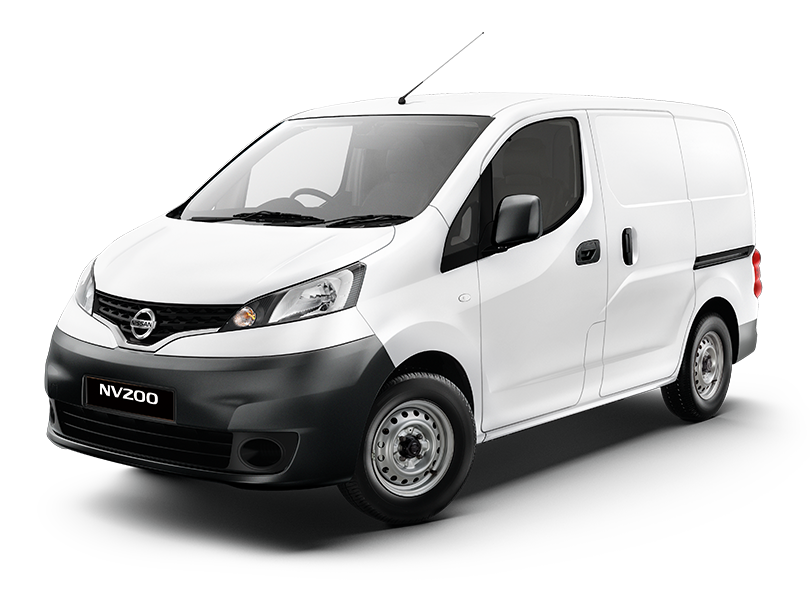 GOOD THINGS COME IN SMALL PACKAGES
STARTING FROM RM 79,888.00*
(1.6L)
Seating Capacity


2 (including driver)
Max. Towing capacity up of 3,000kg
Easy Bed Step: supports up to max. load of 250kg

Outstanding Space


Max. Payload capacity up to 740kg
Class-leading cargo volume of 4.2m3
Long load space accommodates 2 euro pallets (2.04m), sliding doors on both sides

Excellent Fuel Efficiency


14.0km/L (Japan 10-15 test mode)@ RM0.15/km*

*Based on RON95 @ RM2.08/L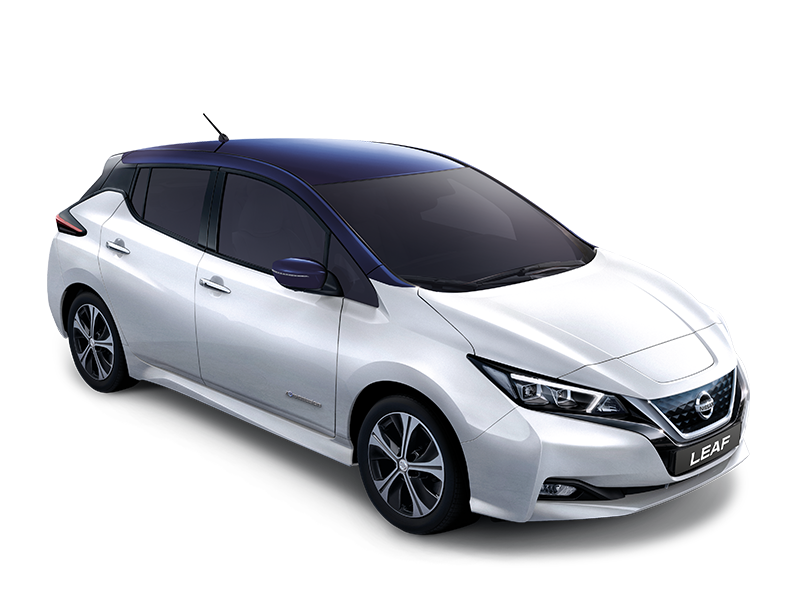 SIMPLY AMAZING 100% ELECTRIC
STARTING FROM RM 175,800.00*

Incredibly low running cost


It costs only RM20.64 to fully charge it and the cost per kilometre is incredibly low at RM0.07.

More Range


311 km range (based on NEDC Test Mode).  Charge at home while you sleep or charge up on the go at our selected charging stations.

Incredibly low maintenance cost


With no petrol engine, say goodbye to all the check-ups and maintenance and hello to more time on the road for your company usage.

Note: Malaysia electricity calculation based on next 300kWh @ RM0.516kWh. (residential rate)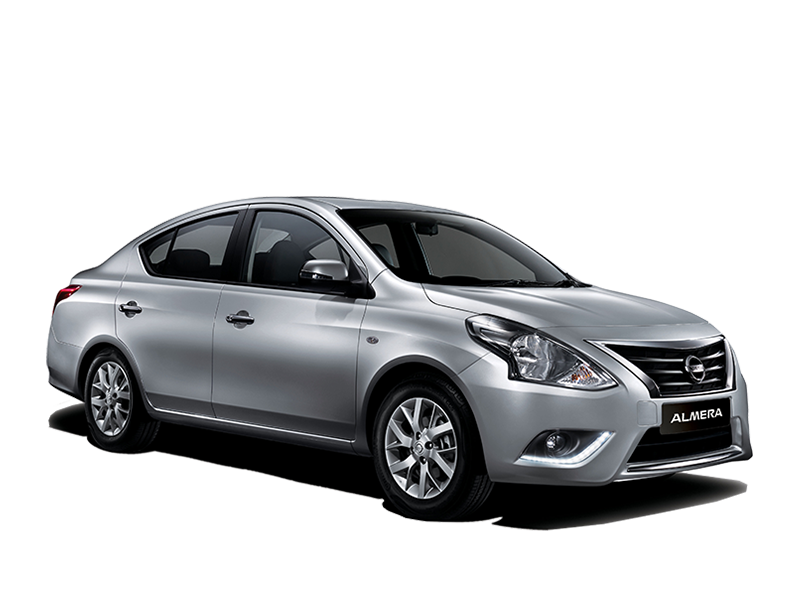 COMPACT SEDAN WITH A GIANT INTERIOR
STARTING FROM RM 65,699.00
(1.5L)
Most Competitive MSRP for non-national B-segment car in Malaysia
Spacious Interior


Class-leading spacious rear legroom: 25-Inch (636mm)
Huge trunk space: 490 litres

Excellent Fuel Efficiency


14.9km/L (internal test)@ RM0.14/km**


**Based on RON95 @ RM2.08/L
* Actual cars specifications may vary from the pictures shown.
*On-The-Road price with SST Exemption for passenger vehicles (excluding commercial vehicles), without insurance and private registration in Peninsular Malaysia only. Subject to change without prior notice.
** Fuel efficiency figures may not reflect real driving results which will vary depending upon a number of factors including weather conditions, driving styles, vehicle load or any accessories fitted after registration.
Our managers have the expertise to get your business on the road and excel forward.  In this section you'll find all the details you need to contact us and we are ever ready to respond!
IF YOU WOULD LIKE TO KNOW MORE
Please fill in your details accordingly. (
*

) denoted mandatory field.