NISMO is the embodiment of ultimate Nissan performance, inspired by the most unforgiving proving ground – the race track. An elite group of engineers and test drivers who have worked, driven, and won on every level take select Nissan vehicles and create NISMO road cars that offer a uniquely thrilling and authentic experience. With a name derived from NISsan MOtorsport, you should expect nothing less.
FROM THE RACETRACK TO YOUR DRIVEWAY
ULTIMATE NISSAN PERFORMANCE, EVERY DAY
As passionate as we are about performance, we are also dedicated to the idea that the joy of owning and driving a NISMO vehicle should be available to every enthusiast. So we are pleased to offer a wide range of vehicles, where everything from enhanced aerodynamics to competition-tuned suspensions to race-inspired cockpits put you in the sweet spot of track-inspired performance and a road car you feel comfortable driving on your daily commute.
WHY ONLY A NISMO FEELS LIKE A NISMO
Great handling isn't a result of just data. It requires a human touch. NISMO
development drivers are much more than just race car drivers focused on the
fastest lap time. They focus on what the vehicle should feel like. What is
exciting. What feels thrilling. As much on the street as on the track. They
ensure every NISMO feels like a NISMO.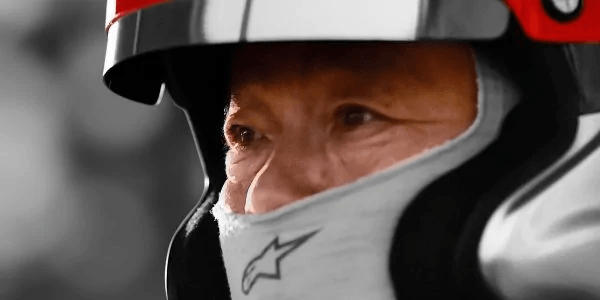 Meet Hiroyoshi Kato. Nissan Technical Meister. Nissan Nürburgring Meister. He is not easily satisfied. But when he is, you'll feel the magic every time you are behind the wheel.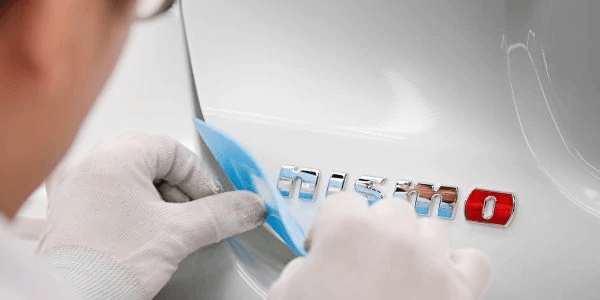 With NISMO vehicles now being sold in many countries, a worldwide audience can appreciate the incredible amount of engineering, testing, and manufacturing know-how required before a vehicle wears the NISMO badge.
DESIGN DRIVEN BY FUNCTION
A NISMO vehicle looks the way it does for one simple reason – pure function.
Painstaking design down to the millimeter creates a shape with massive
downforce to help you hold the road. Details like a rear diffuser, rear spoiler,
and side sills reduce drag so you slice through the air. The fact that it looks
this great doing so – icing on the cake.
Step on the throttle and feel how race-proven engineering makes every trip
through the gears memorable, with quick response, strong low-end torque, a
wide powerband, and the unique growl of the exhaust note.
A PRODUCT OF RELENTLESS DEVELOPMENT
Regular Nissan vehicles go through years of extensive dynamic development and testing. Then, when they are done, the NISMO team takes it from there and keep on developing. Enter the master craftsman. More tests. More engineering. More perfecting of the driving experience.
While it is important, data will only tell you so much. A number alone won't thrill, won't give an unforgettable driving experience. It takes a special kind of genius – a uniquely human touch – to take science and turn it into a living, breathing, exhilarating machine.  
INTIMATELY CONNECTED TO THE ROAD
HANDLING THAT MAKES EVERY CORNER AN OCCASION
You feel it through the wheel, the seats, the pedals. Competition-tuned
suspensions can feature enhancements like stiffer springs, body dampers,
and chassis reinforcements to create incredible handling and precision. Your
NISMO responds to your commands as if it were reading your mind.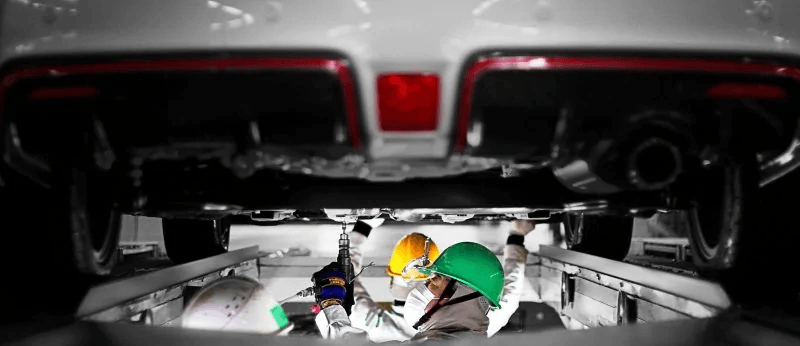 INSIDE THE WORLD OF NISMO
BODY AND CHASSIS REINFORCEMENT
NISMO vehicles go through a series of body and chassis stiffness reinforcements after the vehicles leave the assembly line.
NISMO models get large diameter structural supports. Each part is applied after the vehicles leave the assembly line by a unique team. Each attachment bolt is checked, then double-checked.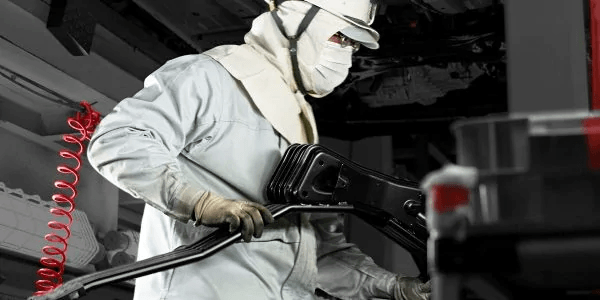 THE TOUCHPOINT BETWEEN CAR AND ROAD
Bend into a corner and the steering tells you everything you need to know.
Step on the brakes and feel control that lets you perfectly balance the chassis
for precise handling. Hundreds of tire, brake, and wheel combinations are
tested on track and street to find the right match for the chassis and to make
sure you're hard-wired to your drive.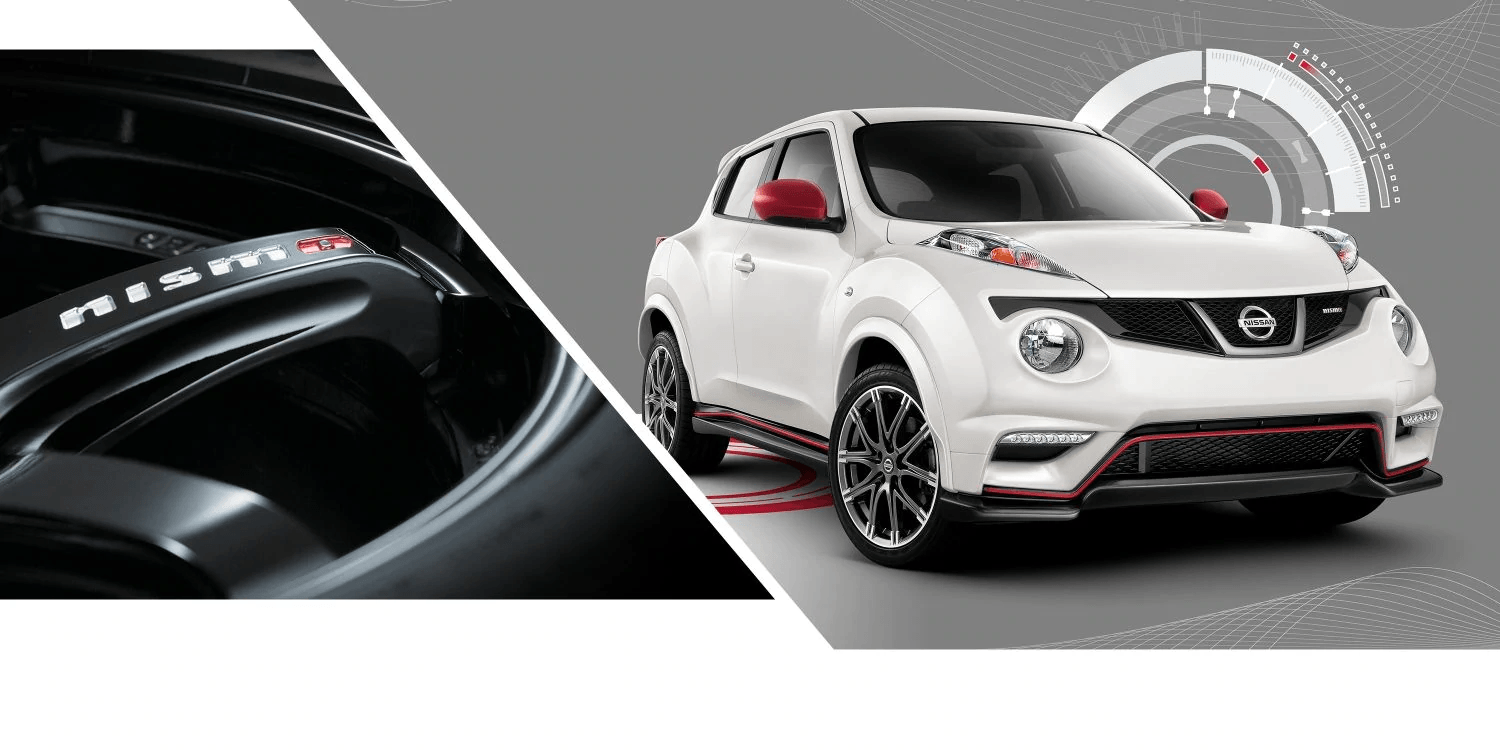 [*] The Juke NISMO is no longer available in the U.S.
INSIDE THE WORLD OF NISMO
The right tires are essential to everything else. You can't tune the
shocks, the coils, or even choose the right wheel stiffness until you get the right tire size
and compound chosen.
TRACK-INSPIRED ERGONOMICS
Deeply bolstered sport seats hold you as you corner. Alcantara® cloth
improves your grip on the steering wheel. Inspired by rally driving and drifting,
there's even a red signature atop the steering wheel to let you know where 12
o'clock is. In a NISMO cockpit, car and driver become one.
INSIDE THE WORLD OF NISMO
NISMO models start off being assembled like the regular version. But when
the other vehicles are done, the NISMO models have an extended journey. A
hand-built journey.
NISMO Hand-built Passion 1:19
A special hand-masking process (unique to NISMO models) is required to achieve the NISMO brand colors on each vehicle produced. To achieve the level of quality demanded, key parts including side sills and bumpers are painted in 3 separate steps. Each step requires a technician to precisely hand-mask off each layer of color. These extra steps ensure enhanced durability and the highest quality.
Technicians apply body parts unique to NISMO models like side sills and rear spoilers. Each is carefully hand-inspected to ensure proper alignment and fit.


BEHIND-THE-SCENES NISMO VIDEOS
Get an insider's look at how NISMO vehicles are engineered and built, and go for a pulse-raising 360-degree thrill ride.
Nissan's racing legacy began more than 80 years ago and continues today. It's an amazing story of
determination, adversity, and passion for the sport. Here are some highlights.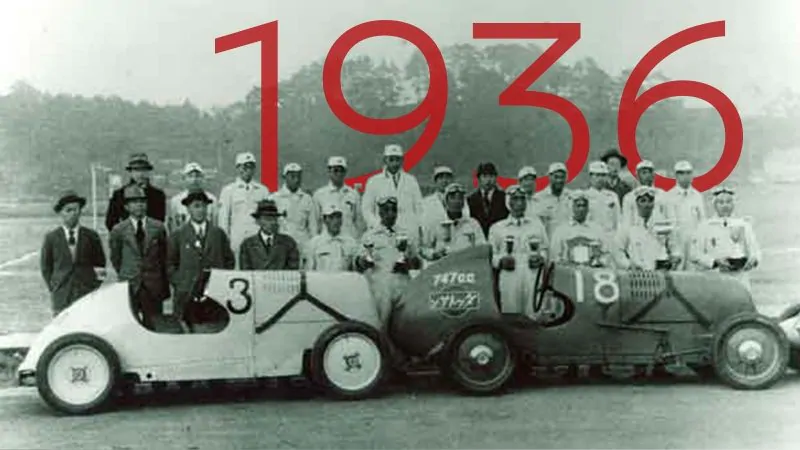 TAMAGAWA SPEEDWAY
COMPETITION BEGINS, INNOVATION ACCELERATES
In only its second year, the passion for motorsport is obvious. At a 1200-meter oval track near Tokyo, Datsun® - the original brand of Nissan, which later became known officially as Nissan – employs the NL75 racer's new DOHC supercharged engine to win against other, much larger foreign cars, starting the legend of a "Giant Killer". It also begins the tradition of taking lessons learned from racing, and bringing them to our street vehicles.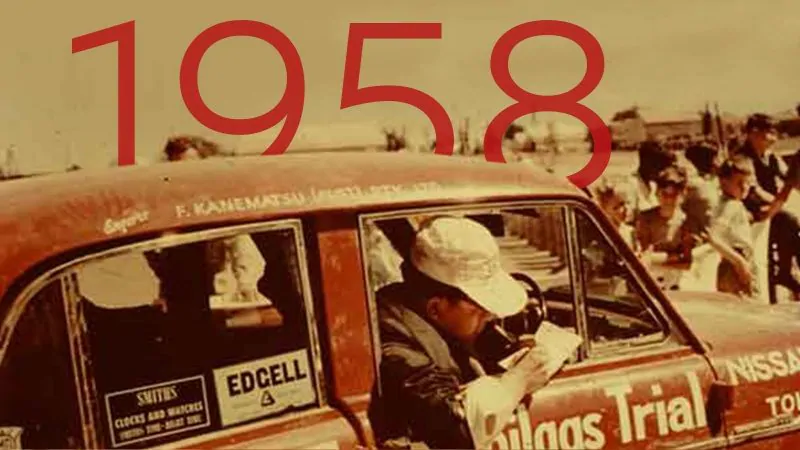 AUSTRALIAN RALLY
CONQUERING A 19-DAY CHALLENGE OTHERS COULDN'T ENDURE
Battling poor roads, floods, and extreme temperatures, Nissan furthers its reputation for durability by finishing first in its class at the "The World's Cruelest Rally" around the Australian continent. At the wheel was Yasuharu Nanba, who later becomes the first president of NISMO. Half the entrants didn't finish the 16,600-km course – deemed so severe, it was never used again.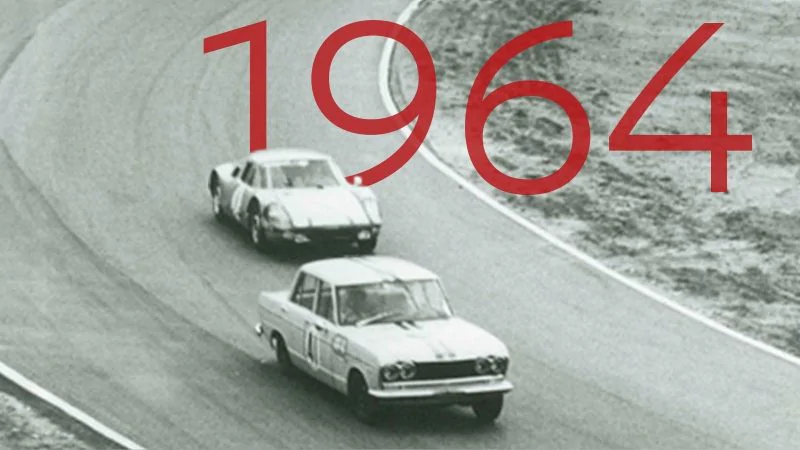 SHOCK AT SUZUKA
THE SKYLINE OVERTAKES THE PORSCHE AND INSPIRES A GENERATION
World Class performance. The Skyline® GT earns Pole position in qualifying for the 1964 JAPAN Grand Prix, and then overtakes a Porsche® 904 Carrera® GTS, taking the lead at the Japan Grand Prix. Not only a surprise to Porsche®, it becomes one of the pinnacle moments for motorsport and Japan.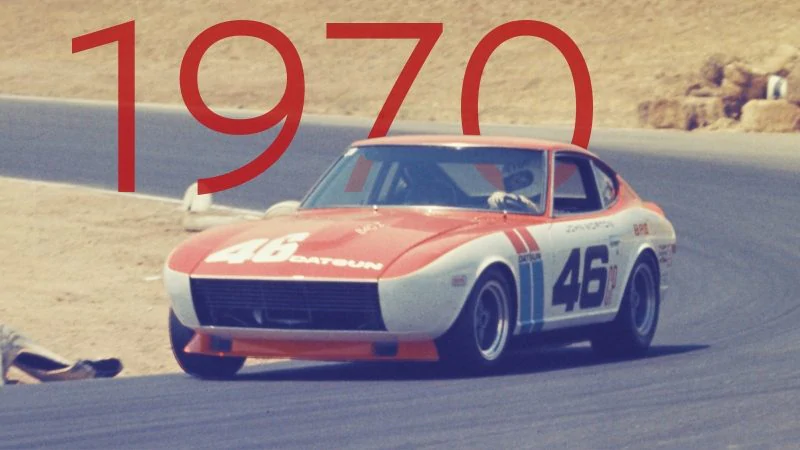 240Z IN THE U.S.A.
4/8 NEW CONTINENT – NEW RECORDS
In 1970, the 240Z was a favorite among private racers, and began a tradition of collecting titles in SCCA C Production. The Z wins the C Production National Championships in 1970 and 1971. The Z legend continues with a 350Z win in the Touring 3 race at the 2016 SCCA National Championships, marking Nissan's 100th SCCA Runoff title – the first automaker in SCCA history to achieve such an incredible landmark.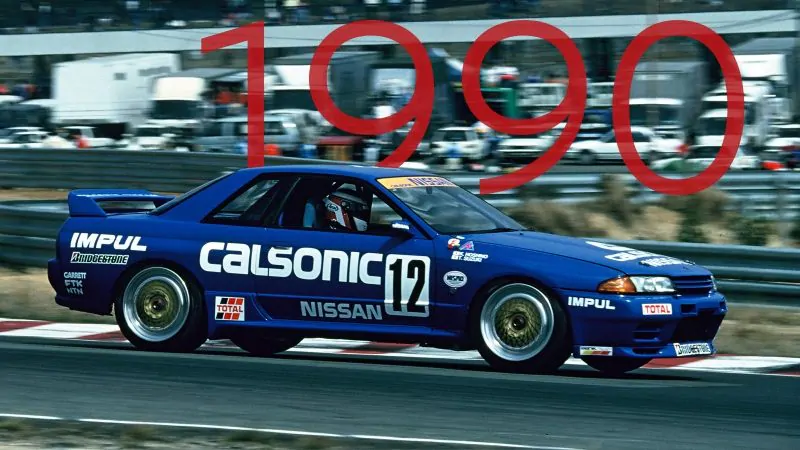 GT-R REVIVAL
RETURN OF THE KING
After bringing the GT-R back in 1989, it returns to motorsport with a vengeance, lapping all competitors to win its first race in 1990. It becomes one of the most dominant racers ever in the All-Japan Touring Car Championships, with an unprecedented 29-race winning streak through 1993. It becomes a worldwide phenomenon, winning the 1991 Spa Francorchamps 24 hours. In Australia, the GT-R wins the title for 1991 and 1992, and earns the nickname "Godzilla".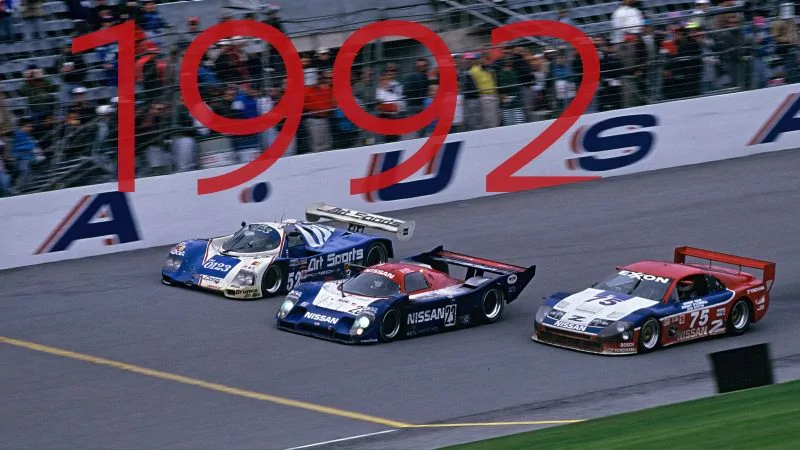 GROUP C SUCCESS
RISING TO NEW CHALLENGES
Participating in Group C in Japan from 1984, Nissan's Group C car builds an impressive record, including three wins in 1990-1992. After the team creates its own chassis in 1991, drivers Masahiro Hasemi, Kazuyoshi Hoshino, and Toshio Suzuki serve notice on the world stage with a win at the prestigious 1992 24 Hours of Daytona with the R91CP.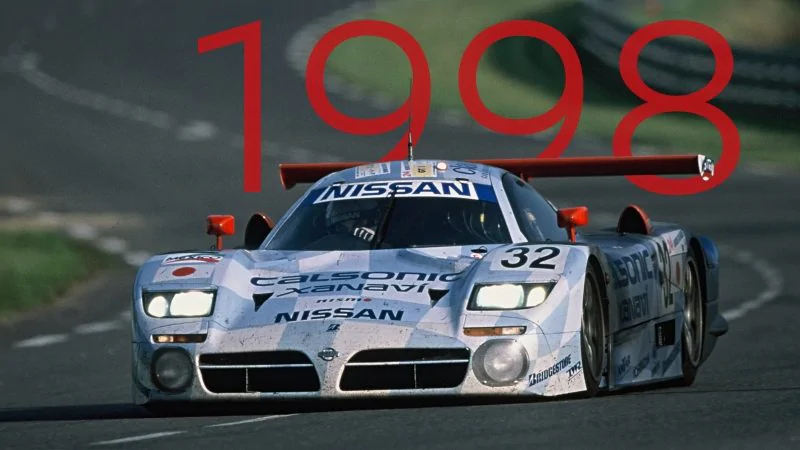 24 HOURS OF LE MANS
PODIUM FINISH
With a Le Mans program that began in 1986, the 1998 NISMO-developed Nissan R390 GT1 takes on the world's most legendary endurance race. With a 3rd-place finish in the GT1 class, it becomes the first time a Japanese team stands on the podium at Le Mans. In addition to this, 4 of the top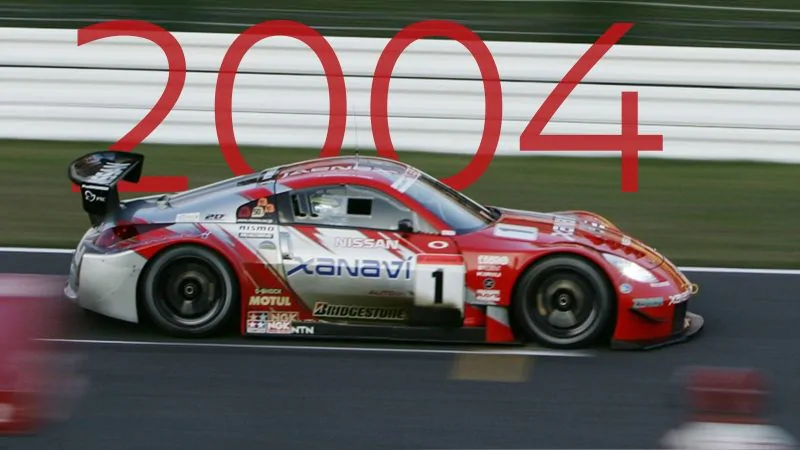 2004 ALL JAPAN GT CHAMPIONSHIP
FAIRLADY Z GT500 RIDES TO VICTORY IN ITS DEBUT YEAR
Successor to the Skyline GT-R R34, the Fairlady Z quickly proved its competitiveness by winning its very first race. Satoshi Motoyama and Richard Lyons drove it to victory. The Fairlady Z went on to win Round 6, culminating with Nissan securing the Team title for the season, and Motoyama and Lyons taking home the Driver's crown.
EAT, SLEEP, BREATHE NISMO
A place to share, enjoy, and experience. Welcome to the home of the most passionate enthusiasts on the planet.
ACCELERATE YOUR PERFORMANCE
The perfect way to learn the limits of you and your NISMO, and improve your
driving skills in a safe environment.
Take your skills from the virtual world of Gran Turismo on PlayStation® to the
awesome experience of reality in one of the most unique programs in
motorsports.
WHAT ARE YOU DOING THIS WEEKEND...
From Texas to Tokyo, find a gathering of NISMO enthusiasts near you,
including the annual NISMO Festival, celebrating the most potent Nissan
vehicles ever to turn a wheel.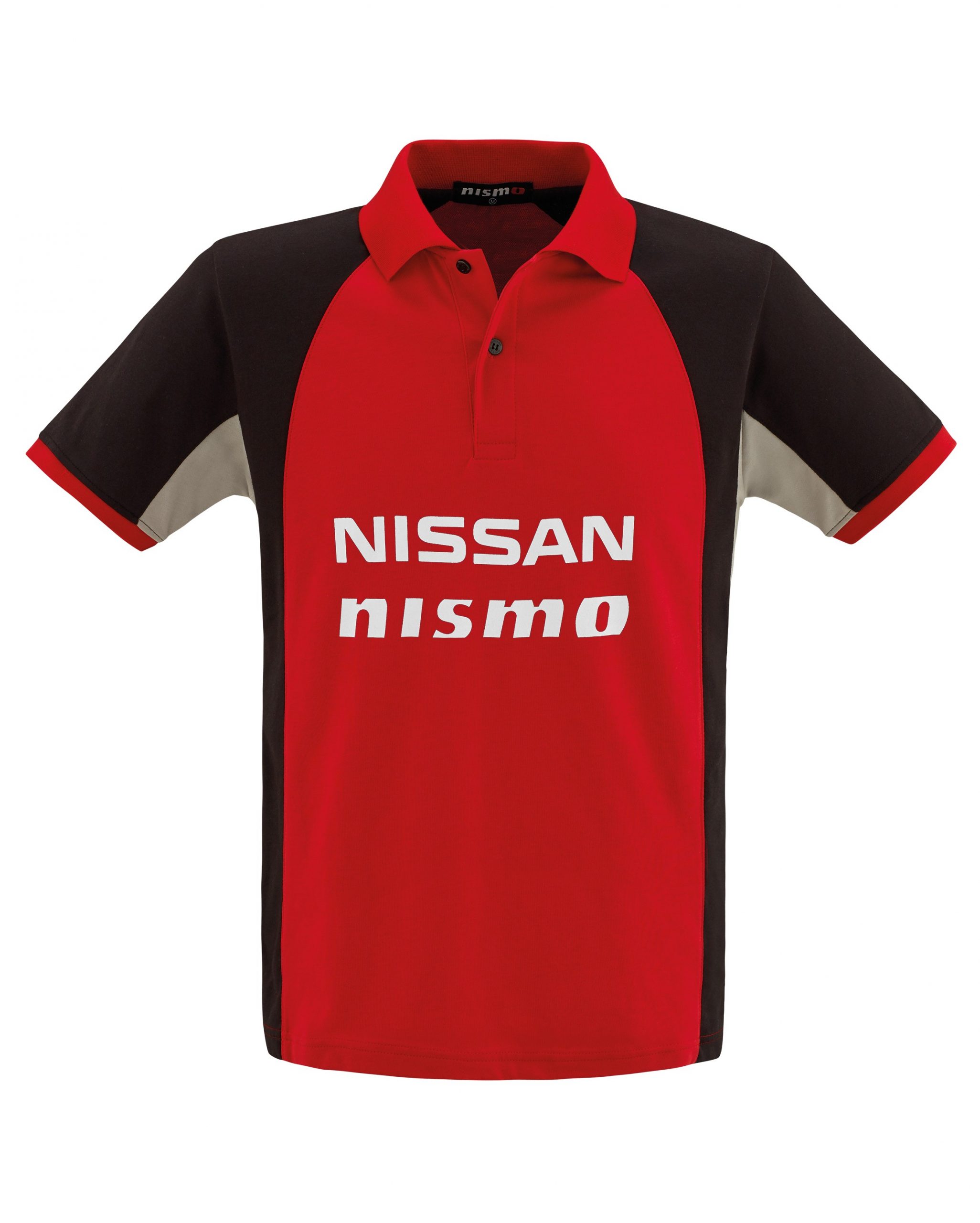 NISMO POLO RED & BLACK STRIPE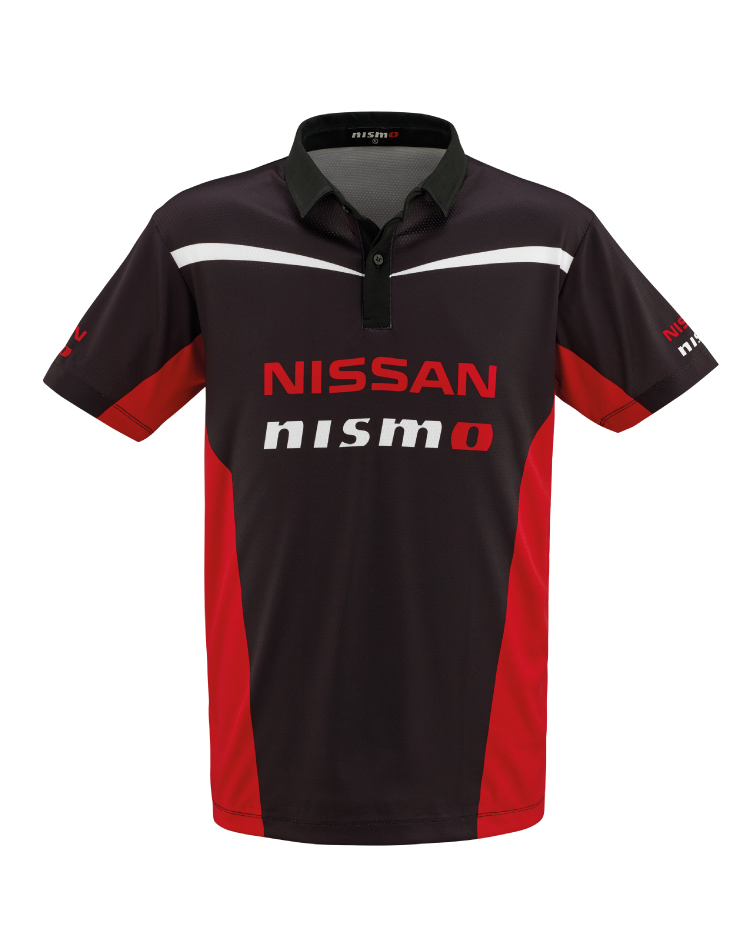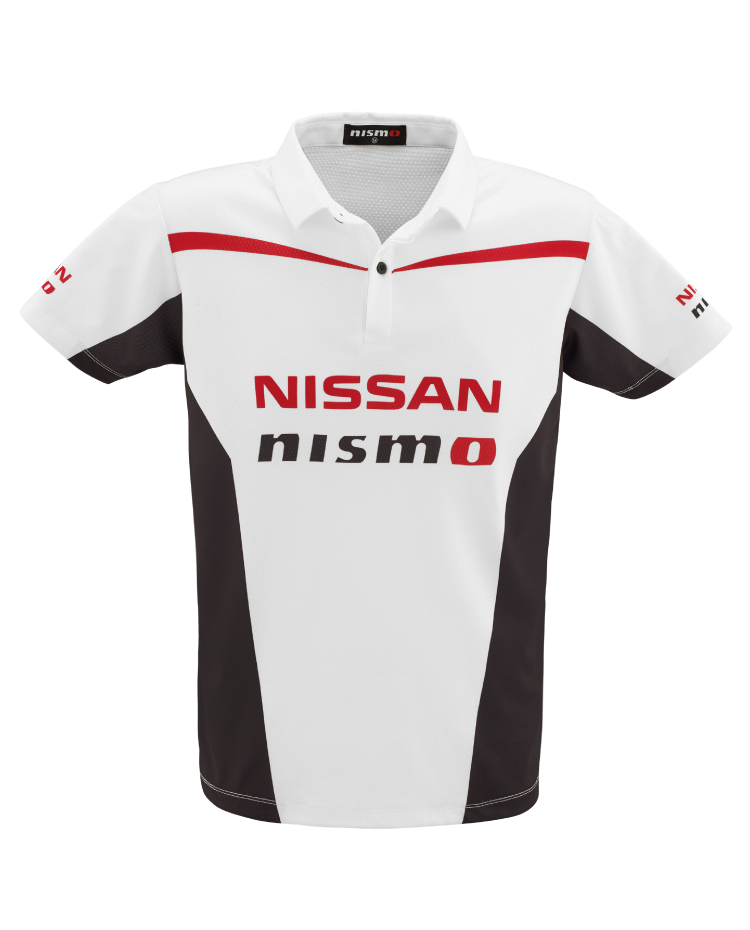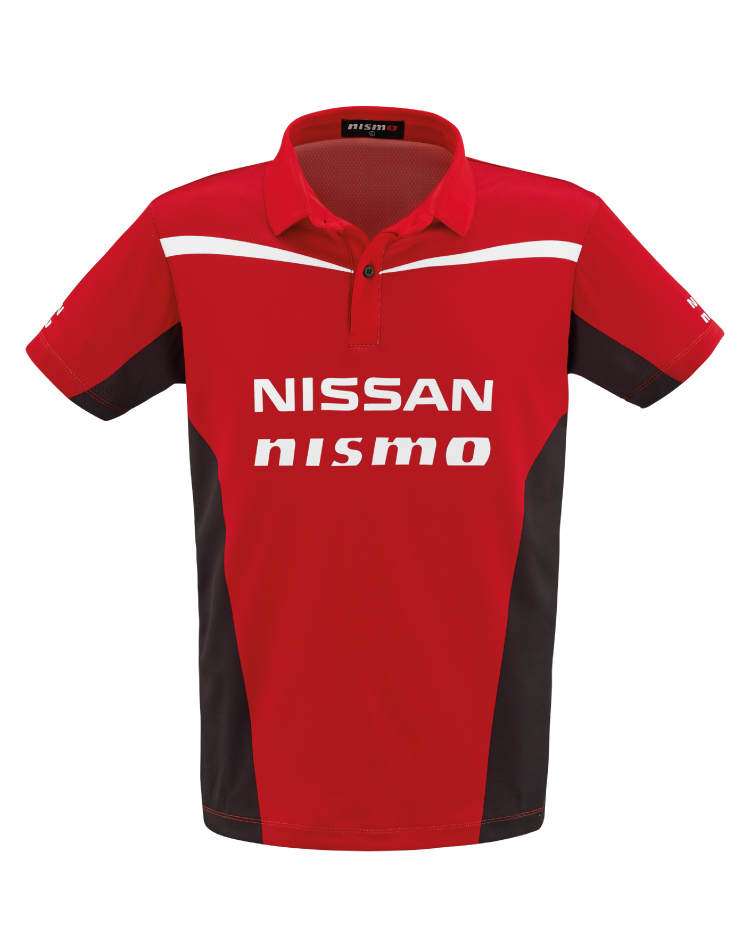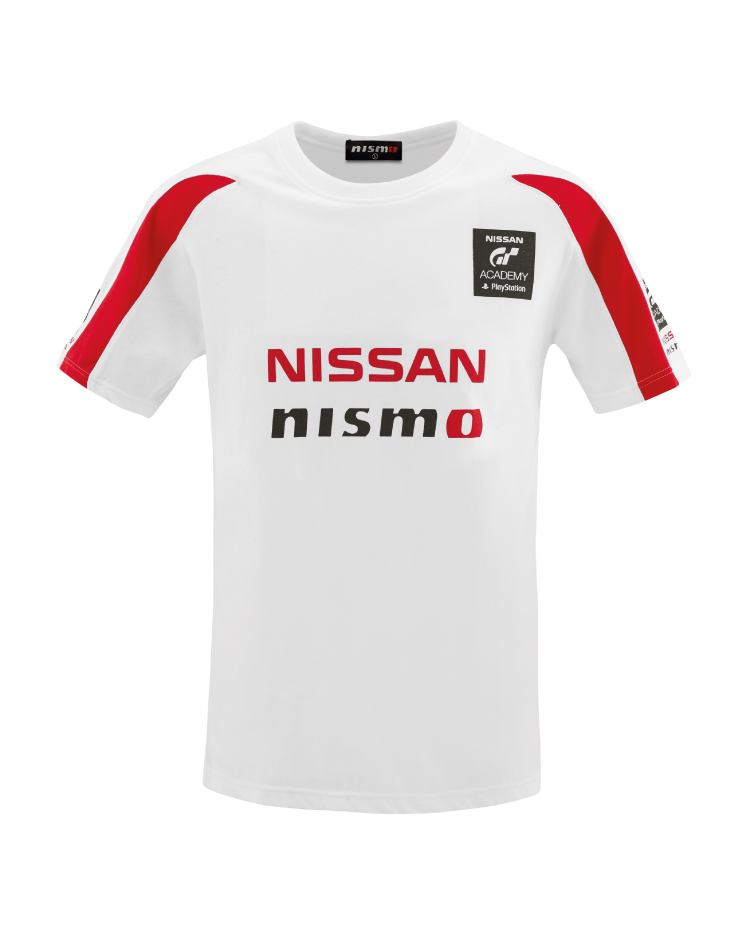 NISMO T-SHIRT WHITE & RED STRIP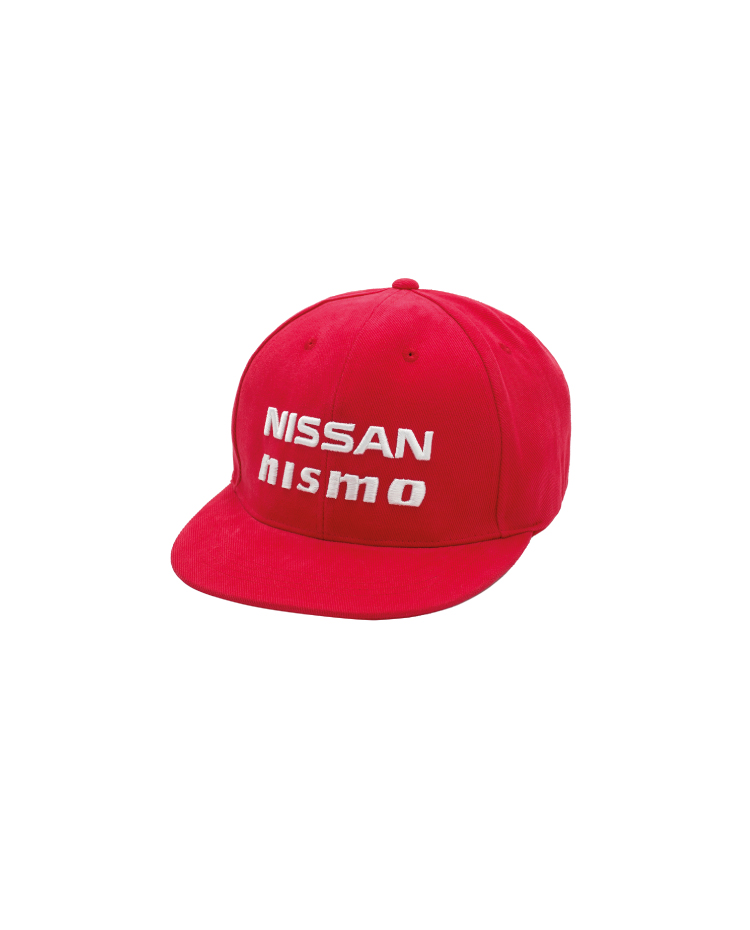 Contact NISMO Operations at 03-4047 8888 enquire for details regarding current merchandises available for purchase.