GET NISSAN'S TAKE ON THE FUTURE OF HOSPITALITY
SELF-PARKING SLIPPERS PUT A SPIN ON TRADITION
1:30 ProPILOT Park Ryokan
The Japanese town of Hakone has long been known for its natural hot springs and striking views of Mt. Fuji across Lake Ashi. This serene escape destination is a great place to stay in ryokan — traditional Japanese inns. That's what guests had in mind for their lakeshore vacation when they arrived at the Nissan ProPILOT Park Ryokan in Hakone. They entered the ryokan and found the typical sliding doors, tatami mats, and house slippers in the entry hall. Everything appeared normal until, suddenly, the house slippers began to glide across the floor as if under mind control of an unseen butler.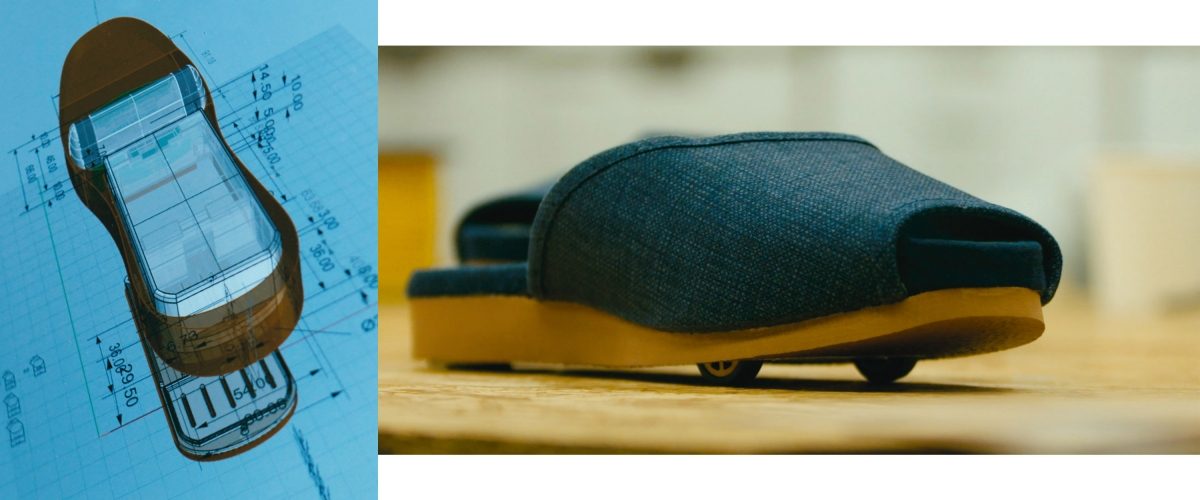 Clean freaks and
tech freaks alike geeked out.
Nissan definitely had some fun reimagining ProPILOT Park technology to make the slippers scoot across the floor into their designated "parking space." Clean freaks and tech freaks alike geeked out over the pop-up inn's autonomous amenities, which included self-parking cushions, tables, and of course, the tiny-wheeled slippers.
Are smart slippers the new smart vacuums? Is the future of hotel hospitality autonomous? Possibly. Although the ProPILOT Park Ryokan hack was only temporary, Nissan hasn't said no to expanding its repertoire of self-parking conveniences. The one thing we know for sure is that Nissan vehicles with ProPILOT Park can eliminate the stress of parking from our daily lives.