A SHARED PASSION FOR THE PITCH
NISSAN AND UEFA SCORE ANOTHER PERFECT STRIKE WITH RENEWED PARTNERSHIP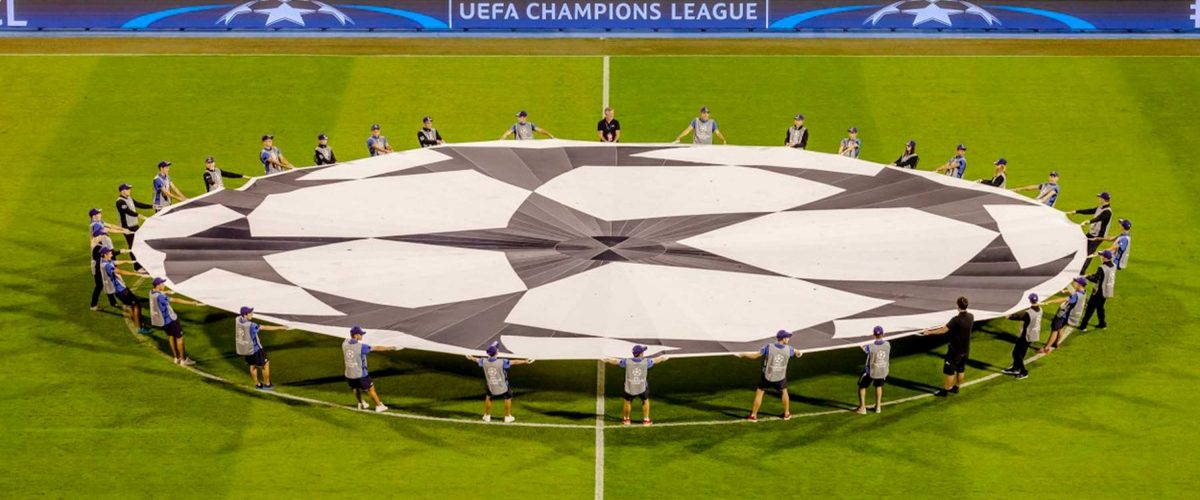 Heart-stopping moments, agonizing defeats, stunning victories. Football, the world's most popular sport, seemingly has what it takes to stay on top forever. However, staying out front takes more than just dazzling skills and goals. It takes innovation, especially when it comes to fan engagement. With that in mind, Nissan and UEFA (Union of European Football Associations) have announced a renewed partnership, and it's a perfect match.
Since becoming an Official Partner of the UEFA Champions League in 2014, Nissan has been creating new ways to connect with fans – online, at the games, and out in the community. Now, with an extension through 2021, we're poised to do even more. 
Nissan has been creating new ways to connect with fans – on line, at the games, and out in the community. Now, they are poised to do even more.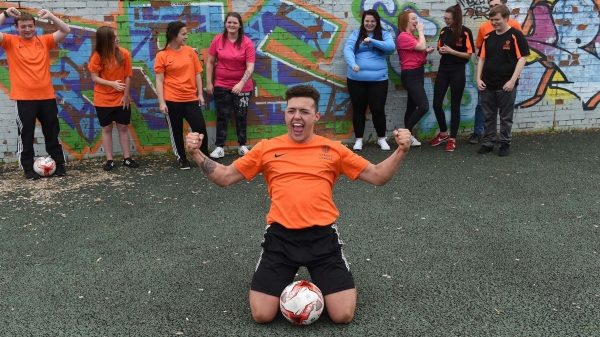 First up, an innovative way to play football practically anywhere. Pitch-R is an autonomous robot that can paint all the lines necessary for a professional pitch. Launched at the UEFA Champions League Final in Kiev, Pitch-R is inspired by Nissan's advanced ProPILOT drive assistance technology and seeks to bring football to the world, no matter the location.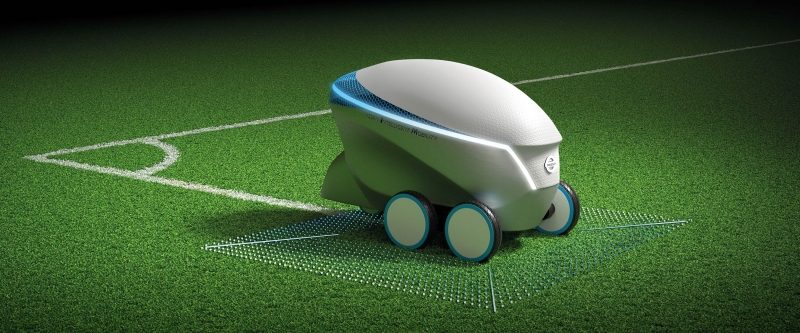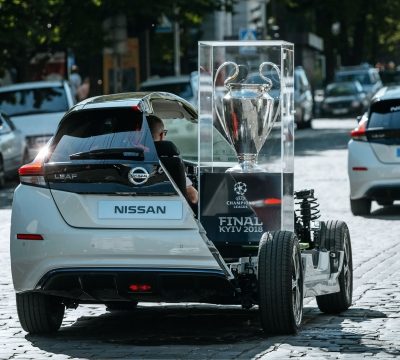 Next, the UEFA Champions League Trophy Tour. The Tour provides fans across Europe with a unique opportunity to see the iconic trophy for themselves as it makes the rounds through select cities. Nissan's "Goal of the Week" takes the fun online, in a promotion where fans cast a vote for their favourite goal after each match and get the chance to win exclusive prizes. Since the action is ongoing, you can start playing right now. And through its Center Circle Carriers programme, Nissan is giving thousands of lucky fans the chance to experience the spine-tingling moment when the UEFA Champions League anthem is blared out before kick-off. Center Circle Carriers bring the flag to center field during the pregame ritual in front of thousands of football fans. Captured in 360° Virtual Reality video, viewers can experience this moment like never before. 
Top it all off with exciting new brand ambassadors joining the team. Eden Hazard, Lieke Martens, and Phillipe Coutinho are global superstars at the peak of their powers. Hazard, who plays for renowned English club Chelsea, is often ranked by coaches, colleagues, and commentators as one of the best players in the world. Martens, FC Barcelona, Primera División, is a gifted midfielder and forward who was named "The Best FIFA Women's Player" in 2017. Coutinho, known for his dribbling ability, pace, and agility, recently signed with Barcelona and is on his way to becoming one of the greatest footballers to ever come out of Brazil. 
Stayed tuned for more updates as the season progresses.