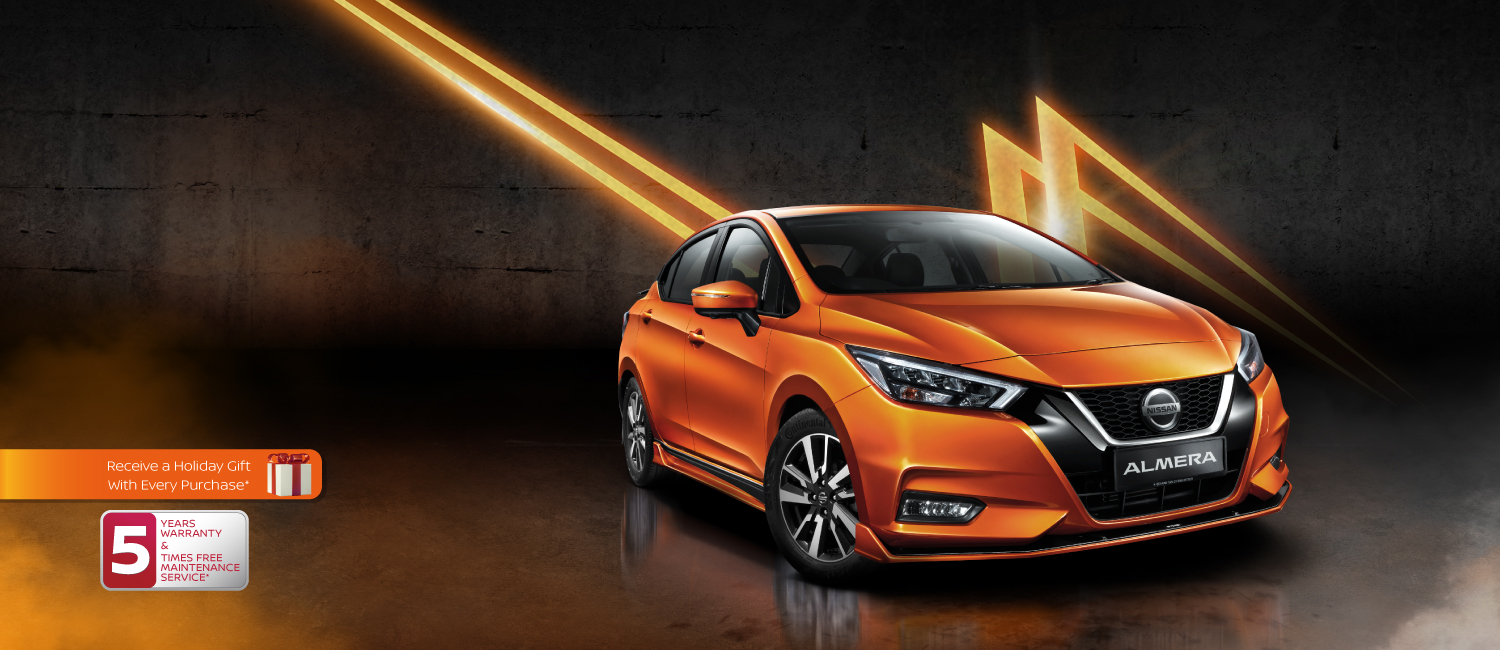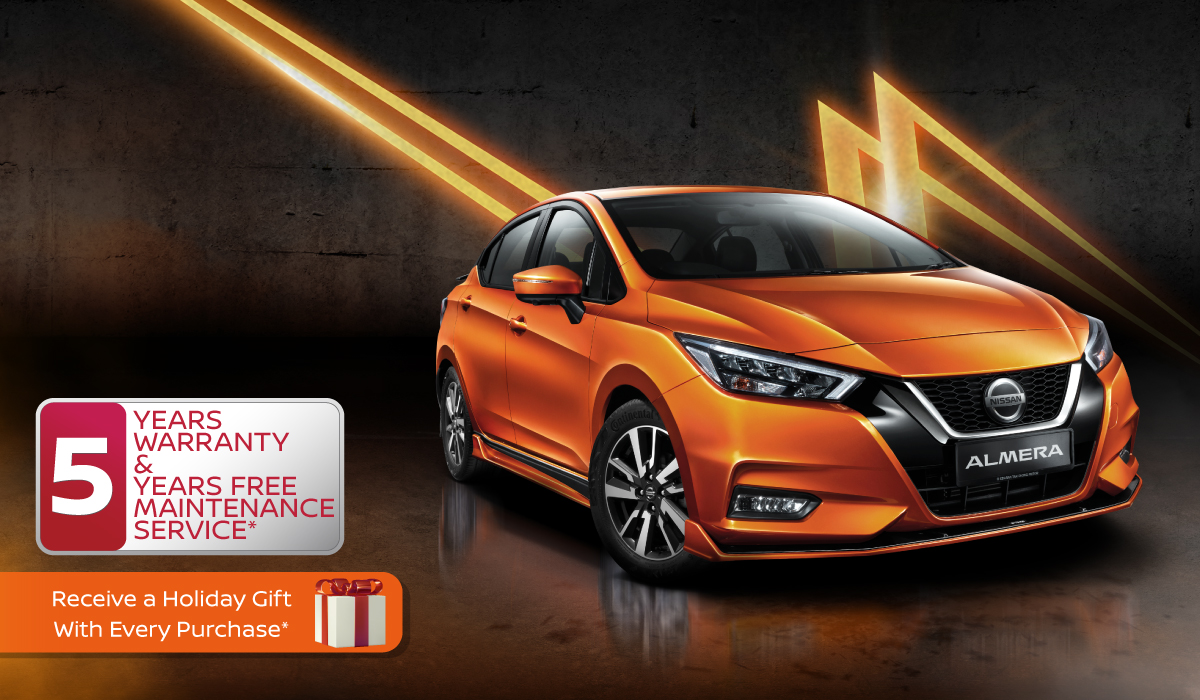 TURBO TORQUE, TECH ADVANCED
Add-on RM 1,000 for TOMEI Aero Package
BREAKTHROUGH DESIGN IN EVERY DETAIL
The All-New Nissan Almera was reimagined under Nissan's "Emotional Geometry" design language. Every corner, crease and curve of the All-New Nissan Almera worked together to create something spectacular. From the signature V-motion front grille and boomerang-shaped LED headlamps that flows across the front end to a sleek, low profile floating roof and signature rear LED tail-lamps that created an aerodynamic and cutting-edge presence, the All-New Nissan Almera is described as an energetic, provocative and confident sedan.
AFFORDABLE OWNERSHIP COST

1. SUBMIT YOUR REQUEST
Start by providing your information below

2. GET A CALL FROM OUR SALES REPRESENTATIVE
We will be contacting you to discuss further on your request
3. RECEIVE A QUOTATION
Detailed price quotation will be shared with you by our sales representative of your preferred showroom

4. WELCOME TO NISSAN FAMILY
Take advantage of exclusive benefits of NISSAN ownership
Actual car specifications may vary from pictures shown.